Choosing the voice for your web video is important because it reflects how you want to communicate with your target audience.
It is essentially another aspect of your overall branding that will differentiate you from the pack. With this in mind, how does your company select the 'right' voice over for your web video? To answer that, we have created some informative questions to ask yourself and/or your staff to help you get closer to achieving your video goals.
Who is your Audience?
Your audience is what matters most when it comes to deciding your web video's branding strategy. When you make important decisions about your web video, think about not only your company's interests but also what will appeal to your audiences. Some factors to consider include:
Geographic Location
Age Range
Brand Attitude
Company Core Values
To help you better visualize this, we have selected a few different videos that each have different audiences and demographics. Click to play the videos and see if you can catch the different moods and accents of each voice over: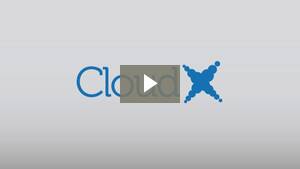 CloudX
CloudX is a distribution service for mobile devices, whose audience is predominantly located in the UK, so their brand's voice needed to strongly resonate with their UK clientele.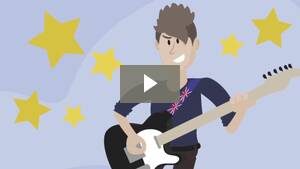 GuitarBots
GuitarBots is a fun, energetic system that consumers can use to learn how to play the guitar. Similarly, they needed a voice over that matched the language of their audiences. Cool, with a touch of rocker!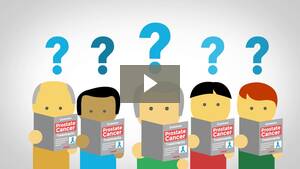 WiserCare
While WiserCare had a US target market, what was important for them was that their voice was 1) a male and 2) older who could relate to their specific demographic.
Other times, the lack of a voice over is just as strong. Check out this moving web video we worked with HEARTS to produce:  
What is Your Corporate Style?
Not all corporations are alike. With that being said, it's important to define your corporate style. Our production team can help do this and use corresponding visuals, which will then communicate your message. Think about how you communicate in your day to day activities in the office – is it laid-back or conservative? This is a moment to think about your brand, and how you want it to communicate to your audiences. Determining this will help decide the type of voice over you are looking for.
What is your company's tone of voice?
We have many different tones that we use depending on who we are talking too, such as our children as compared to our peers. Determining the tone of voice you want to convey in your web video is how you will engage and capture the attention of your viewers. For the same  video, we wanted to use a strong, almost virtual woman's voice. The tone is appealing and informative, yet soft enough to maintain engagement, but remember this may not be the case for your brand!
It's important to remember that sound is very influential to our customer's buying decisions. Choosing the right voiceover is much more than just a video, but essentially is a major factor that can determine your online presence. As always, if you have any video related questions, then send us your questions in our contact form.