What exactly is a corporate video?
As the name implies, corporate videos are videos about a company, its mission, and its core values. These are often used to "humanize" a brand. In other words, it's meant to put faces on a company; it's attempting to show that the company is composed of normal people doing what they are passionate about. A corporate video is telling the company's story. Also known as mission videos, corporate videos help establish the company's narrative—what makes your company special. In most high quality corporate videos, you will have several of your employees do testimonial-style recordings talking about why they do what they do. This is meant to help your brand build a personal connection with the video's viewers and assists in building brand loyalty.
What are the features of a high quality corporate video?
The truth of the matter is that not all corporate videos are created equal. Depending on your chosen production company, the quality of your video will differ. By choosing Revolution Productions, you are guaranteeing that you will receive a high quality, outstanding corporate video. Because we believe in high quality, your video will contain the following features:
It conveys passion about your brand/company

There are multiple voices present in the video
The tone of the video is conversational and approachable
It's "real" and appears authentic

It provides diverse perspectives to showcase a variety of opinions
How should I use
a corporate video to help
my business?
Because corporate videos are telling your company's story, we recommend you put them on your website under the "About Us" section. Additionally, they would make great social media videos that you could promote. That would be a good way to get your company's message across to the public in order to attract additional customers and foster brand loyalty.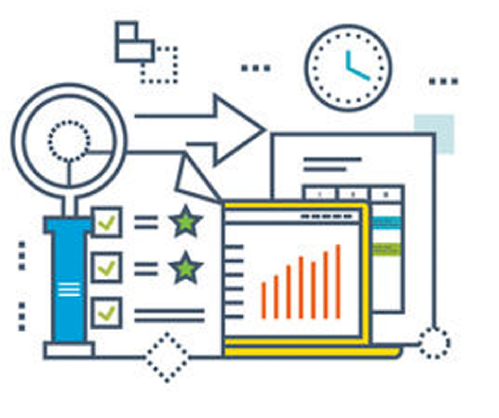 How does Revolution Productions come up with the concept for a corporate video?
Coming up with the general concept of a corporate video is very important. The concept of a video is its theme, plot, and tone. Without a good concept, you won't have a good video, which is why the concept is so critical.
Our elite team of copywriters and designers brainstorm to come up with original ideas that can make your brand standout. After several good ideas are thought of, we narrow it down to the best one and then polish it to perfection. To make sure it's the right fit for your company, we run it by you for approval before we proceed in creating the video.
When we are developing our concept ideas, we take into account your company's core values, mission statement, and testimonials we've already heard. We want the concept to truly reflect the essence of your company. We have found that the most successful corporate videos are often the ones that are the most authentic and personal.
How long does it take for Revolution Productions to produce a high quality corporate video?
Production time depends on a number of factors, including length and complexity of the video. Generally speaking, for corporate videos, it takes approximately 6 to 8 weeks to produce. This is for the entire process—from coming up with a concept, to filming, to making necessary edits. Revolution Productions strives to get our videos back to our clients as soon as possible, but we'd rather take a little longer and ensure high quality, outstanding work than to get a video back super-fast only for it be of mediocre quality.
How much does a corporate video cost to produce?
Each corporate video is different, and because every video we produce is custom, we can't give you an exact number until after we have taken into account all factors for your video. However, for most high quality corporate videos, the cost generally runs $5,000 to $15,000. For most of the corporate videos we produce, this includes our traveling to your location to film your actual employees giving their individual testimonials about your company. We will calculate a more precise cost before we start creating your video.
Why should I pick Revolution Productions to
create my corporate video?
A corporate video is an investment in your brand's future. As competitive as the market is, it takes effort and originality to compete and standout. A great corporate video can play a key role in that. If you want to guarantee yourself that you will get an outstanding, high quality corporate video, look no further than Revolution Productions. We are a dedicated company that desires to help other companies humanize their brands and achieve their marketing goals.
Revolution Productions is passionate about what we do. We make amazing videos and put pride in our work. Therefore, we only produce videos that are of the highest quality; you won't find Revolution Productions cutting corners in any of our videos. Additionally, we won't be finished with your corporate video until after all of your expectations have been met or exceeded. That is the Revolution Productions guarantee.
If you would like to learn more about Revolution Productions or have additional questions about the corporate videos we produce, please get in touch with us. One of our representatives would love to chat with you! We are sure that you will see that we make some of the best videos in the market and can truly help your brand standout.