What are commercial videos?
A commercial video is a type of advertisement generally produced for television, social media, or other parts of the internet. It is meant as a teaser for your company, service, or product. It doesn't go into the nuts and bolts, but rather offers your potential clients and customers a glimpse of what your company does. Generally speaking, these videos tend to be, at most, one minute long; however, optimally, commercials should be 30 seconds in length. This is the perfect amount of time to just draw your customers in and make them want to know more about what you are offering.
Why should I use a commercial video?
Almost every business could benefit from a commercial video. It's hard to think of an industry that wouldn't. This is because commercial videos can hook potential customers and clients; it gives them a glimpse of what could be, and our commercials have a record for driving increases in profits. In other words, it's building your brand to drive customer acquisition.
What are the features of a high quality commercial video?
For the best, most eye-catching commercials, videos should feature the following:
How should I use commercial videos?
In today's social media dominated world, 30 second long commercial videos can be key to a brand's success. Revolution Productions recommends that you opt out of televising your commercial due to the high cost and lower return on investment. Instead, you should focus your efforts on Facebook, Instagram, Twitter, YouTube, and other social media outlets. These platforms are continuously growing and are especially popular with younger demographics. Social media platforms are a great way to broadcast your commercial, but you will also need to invest marketing dollars in order for your commercial to gain traction. With enough effort, your commercial can go viral, but it won't happen overnight.
What's the cost of a high quality commercial video?
When determining the cost of a commercial video, several factors have to be taken into account. These include the style and complexity, length, the video's airing destination, and potential licensing fees among other variables. For a high quality video, you are looking at costs of $20,000 to $50,000. However, since every commercial video is unique with its own set of variables, Revolution Productions will provide you with an estimate for your specific, individual video.
How do we know if a commercial video campaign is successful?
Measuring the success of commercial videos is actually quite easy. Video count gives an excellent indicator of the extent to which the commercial is making inroads with your target audience. However, in order to get a significant amount of commercial views, you will have to allocate some of your budget to go towards promoting the video. After you achieve enough views, pay attention to your engagement levels. Your target engagement level should be somewhere between 80% to 90%+ of individuals who view the commercial.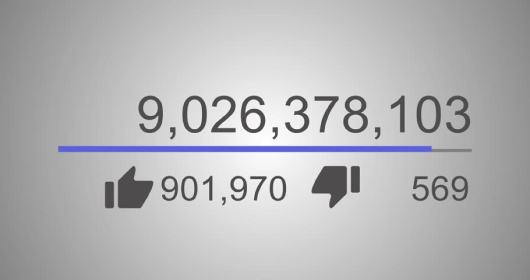 How long does it take for Revolution Productions to create an outstanding commercial video?
Since commercial videos are designed to grab attention in order to drive customer acquisition, they generally take a longer time for production. Generally speaking, your wait time is 6 to 12 weeks. However, after factoring in the specific variables of your project, Revolution Productions will give you a more precise time frame.
How does Revolution Productions come up with the concept for a commercial video?
Arguably the most important element of a commercial, the concept conveys the intended meaning of an advertisement. In other words, it's the plot of the video along with its theme. This is perhaps also the most fun aspect of your video's production for us. Our creative juices get to flow with the sole intention of generating a buzz for your company, product, or service. We do this by getting excited ourselves about your business. We immerse ourselves in your data to fully understand your product/service, customers, and desired target audience. We engage first hand in order to fully understand what you need in a commercial video for it to be successful in your market.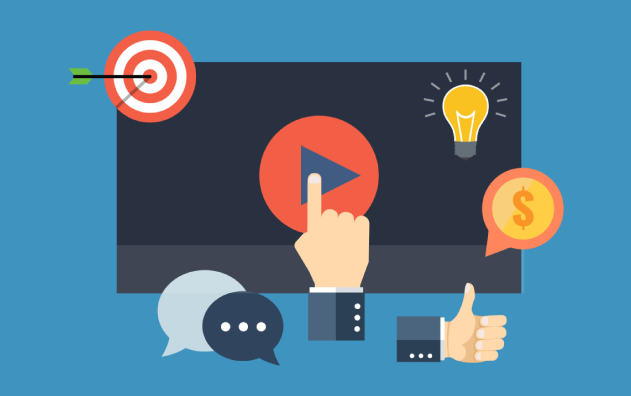 Why should you choose Revolution Productions
to create your commercial video?
There are numerous reasons to pick Revolution Productions as the creator of your commercial video. We have a dedicated team that will go above and beyond the call of duty to ensure that you are beyond satisfied with your commercial video. We take pride in our work and want to exceed your expectations. Therefore, you will know that the video will be of the highest production quality. We will not cut corners or take the easy way out. We are professionals, and your video will be top notch.
In addition to our sheer dedication to our craft, we also have a proven record of high quality commercial video production. Our track record speaks for itself. With many satisfied clients, we here at Revolution Productions have earned an outstanding reputation. We would love to connect you with some of our previous clients to hear just how satisfied they are with their Revolution Production commercial videos. Afterwards, we are confident that you will want your commercial to be produced by no one else but Revolution Productions. And we are sure you will not be disappointed.
We look forward to making your commercial video vision a reality. You will be blown away. We are sure of it.
To get your commercial video production in the works, contact us to today to schedule an appointment to speak with one of our representatives. This is the first step in creating the commercial video of your dreams!