Explainer videos are a crucial part of any company's online marketing strategy, but many errors can be made. Making a successful explainer video is a multi-step process that needs careful attention during every phase. We asked seven video and marketing experts what they thought was the most common occurring mistake companies tend to make in their explainer videos — here's what they had to say.
VIDEO MARKETING MISSTEPS
Nicholas Bodell, Works at Brid.tv
No call to action, not making it personal, and not solving customers' problems all go hand in hand. People tend to talk more about their company or product than the benefits for their customers.
Serpwave, Video Marketing Services
Not using video embeds on high authority web 2.0 properties.
Rahul Rathore, Video Streaming Expert
If the video has to be placed on the homepage, it has to be quick and finish in less than a minute. If the video has to feature a product and solution(s), divide it into multiple videos.
STORYBOARD NEGLECT
Storyboarding has to be perfect, with the right amount of flash and special effects in transitions. Tell the story in form of animation and text to support the story and add value to each scene.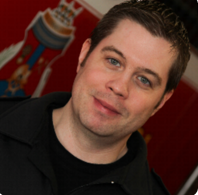 Marc Scott, Voice Actor & Blogger
Making the video too long, and not having a great storyteller.
Nichola Stott, Marketer at themediaflow
Trying to convey too many points, instead of picking 2 or 3 impactful strong values.
Gary Elmer, Cinematographer/Producer
#1. Taking the video script from the company brochure. The thinking is: the written brochure already has the key points, why reinvent the wheel? But brochures are a completely different communication vehicle than the website or marketing materials. For instance, "xxxx-sized warehouse space" is good thing to say in print but comes across as unflavoured tofu in a video voiceover.

#2. Videos that are bland show and tells (with lists)! "We have so much of this", "we have that", "we care", or "we are professional". Lots of stats and cliches. It just goes on. So the video gets checked off the to do list, is embedded on the website — and nobody will ever watch it through to the end because it says absolutely nothing. Sometimes the video is just music with no content. Without breathtaking visual content and an extraordinary musical score these rarely work well.
SKIMPING ON AUDIO
Shaun Hildner, Video Producer, Basecamp
Don't skimp on audio! It's easy and inexpensive to make a great-looking video these days, but even if it's just a nice screencast, people tend to think of the audio portion as secondary. Nothing will make me turn off a video quicker than unintelligible dialogue or voiceover. Invest in a nice mic and spend some time mixing it after your edit. Most customers are going to be hearing these through crappy laptop speakers or earbuds, and your video should be as clear and clean as possible.

What are some of the most common mistakes you've seen in company explainer videos? Share with us in the comments.