As we arrive at each new year, the technological landscape for video marketing advances, and we, as video marketers, must adapt in tandem. Part of the process of acclimating in a timely fashion is assessing the popularity and ubiquity of the video technologies and platforms and forecasting what will become of them in the coming months.
We asked seven marketing and video marketing experts what type of changes they foresaw happening in the world of video marketing in 2016. Here's what they had to say:
Live Streaming Will Become, Even More, Popular
Emma Koitola (@emmakoitola), 77Agency
Live streaming video will be a huge new step for many brands who are already using video for their marketing strategy. Social media channels like Snapchat, Periscope, and Blab, will become even more popular among marketers. This will force brands to be even more transparent and to reveal the human side to their followers.
One Minute Or Less 
Let's start with marketing our LinkedIn profiles using video. People do not want to read anymore. They want to look and listen. Look out for 30-second elevator speeches populating profile front pages
Molly Buccini (@mollybuccini), Brafton
I think smart marketers will create more bite-sized explainer videos that are around 30 seconds or less with a simple audio track like Buzzfeed has done with their food hack video series.
On Tap Growth (@ontapgrowth), Digital Marketing
59% of viewers will currently watch a full video if it's run time is within one minute. It will be advisable in 2016 to keep your videos within one minute and be specific with the content.
Video On Your Website Will Be Paramount
On Tap Growth (@ontapgrowth), Digital Marketing
If you are not using video on your website, you should be in 2016 as 88% of Internet users will spend more time on a site with video. eCommerce websites will reportedly include more videos to sell more products, while 64% consumers will be more likely to buy products after watching a video.
Video Will Continue Driving Sales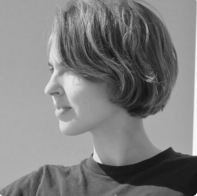 Anna Rose (@AnnaRRose), VideoPath
I believe many brands are waking up to the fact that a strong video strategy requires more than just creating a video and sticking it on YouTube. Using sophisticated tools and strategies, companies can generate value for their viewers, drive higher brand engagement and convert these viewers to paying customers. Video can even be the backbone of the sales funnel – with the right interface.
Get Ready For More Mobile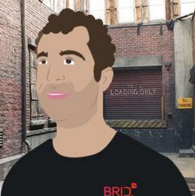 Nicholas Bodell (@NicholasBodell), Brid.Tv
With IAB setting HTML5 as the new industry standard and Flash out of the way, alongside with other facts presented here, mobile video is the next big thing in which you should be involved.
Also, narrowcasting your mobile video content will be greater. Marketers will use specific videos to reach their niche. The more specific your video is, the better results you will have when it comes to conversion because it won't get burdened by unqualified viewers and it will directly affect the usage of your service.
On Tap Growth (@ontapgrowth), Digital Marketing
In 2016, reportedly 92% of viewers will share mobile videos with their friends. Optimizing your mobile videos to get more reach and views will be paramount in the coming year.
Advances in Video Automation And Maybe 360-Degree Video

Colin Christianson (@ColinAC), Tenacious Events
I think there will be tools to better automate video story creation.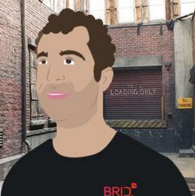 Nicholas Bodell (@NicholasBodell), Brid.Tv
Viewable video advertising has been and is a huge topic in 2015 with a discrepancy within the industry as to what this term 'viewable' actually means. It tends to refer to the 360-degree video experience. As much as I love these videos, I'm not sure how much will they pick up especially in 4K resolution. It's not the expense but the production style that is new and has to be managed first. Otherwise, the potential is there.
Do you have predictions for the 2016 video marketing landscape? Share them with us in the comments.